Reflexology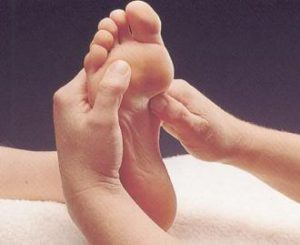 Regardless of your health condition(s) (for example, migraine, nausea, sciatica, etc.), the reflexologist focuses on the entire pattern of the reflexology therapy, starting at the toes and working down the foot.
Having a specific condition in mind allows the reflexologist to carefully feel and work the area corresponding to the presenting problem. However reflexologist will work all areas of the foot with gentle pressure, because, according to reflexology theories, this allows the nerve pathways and congestion to release and promotes the relaxation response for the entire body.
Please contact us if you have ANY questions – we love to help!